Hong Kong Kindly Screw MFY was formed in Hong Kong in 1986. In 1995, we set up a factory in Qingxi, Dongguan, Guangdong Province, the People's Republic of China. The factory covers an area of 3,800 square meters, with more than one hundred employees. Our main production line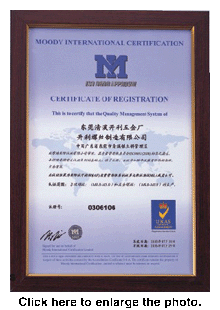 includes more than 200 sets of sophisticated equipment, such as high-precision and fully automatic washer-assembling machines, shaft thread rolling machines, heading and punching machines and thread rolling machines.
Our main products are high precision screws, combination screws and other metal components, such as shafts and nuts. The screws and other metal components are available in steel, stainless steel, brass or bronze. The thread diameter ranges from 0.8mm to 12mm.
All our products can be electro-plated to specific requirements and in conformity to recognized international standards, such as JIS or DIN.
Our monthly output of screws is over one billion pieces.
We adopt the business principle of sincerity and credibility. We guarantee the quality of our products to ensure that our customers buy and use our products with total satisfaction. We strive for excellent services on timely delivery and to establish goodwill with all our customers.
Our company motto is "High Quality and Low Price".